Victoria Falls, or Mosi-oa-Tunya, is the world's largest waterfall, at the border of Zambia and Zimbabwe.  Hiking the trails near the falls on both sides of the border is an intense experience with the mist from the sheer volume of water falling resulting in a good drenching, despite being several hundred feet from the water.  However, to really appreciate the sheer size and layout of the falls, the best way to do it is from the air.
While the flight is only 15 minutes, the views are incredible, and add an amazing perspective to the surrounding areas.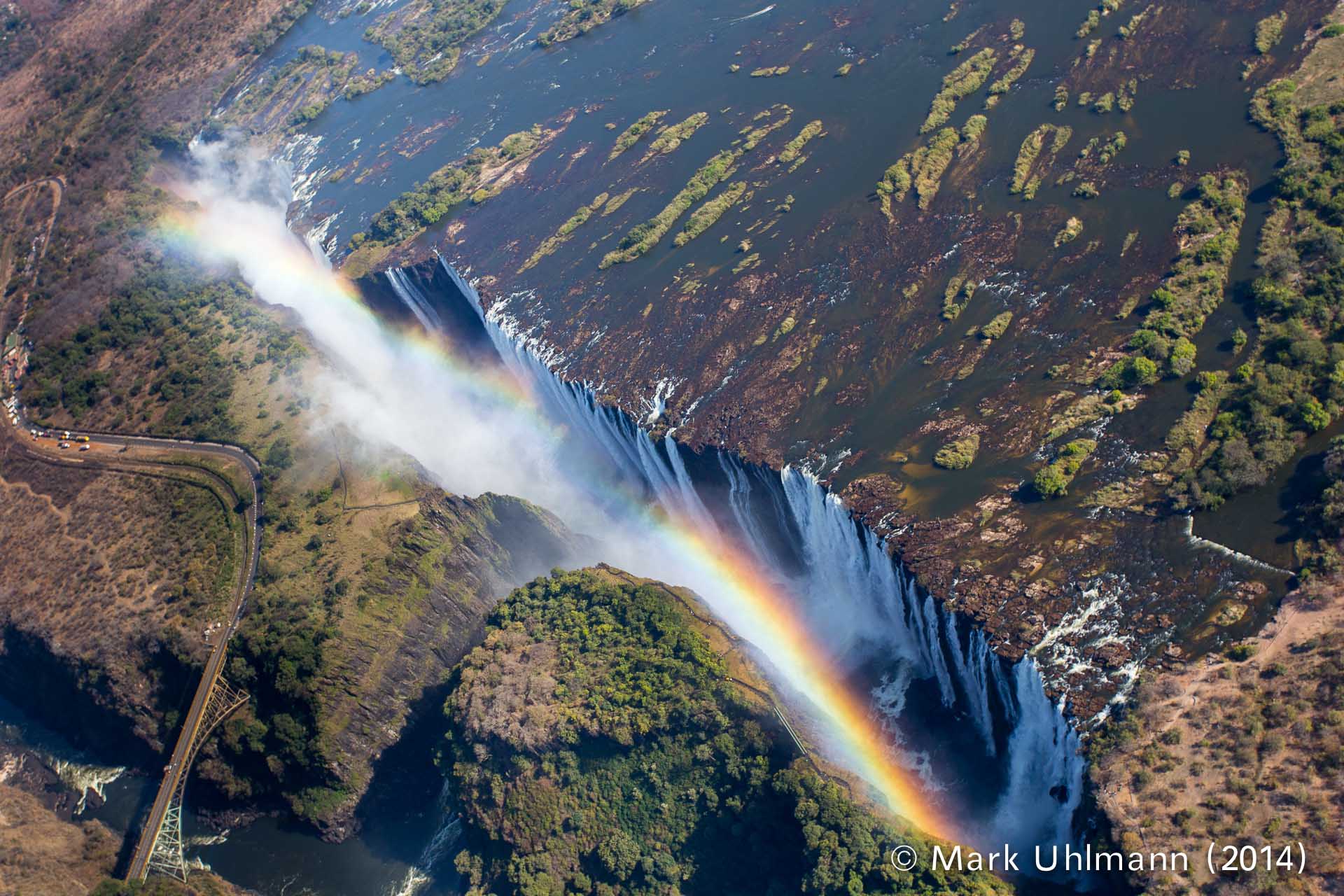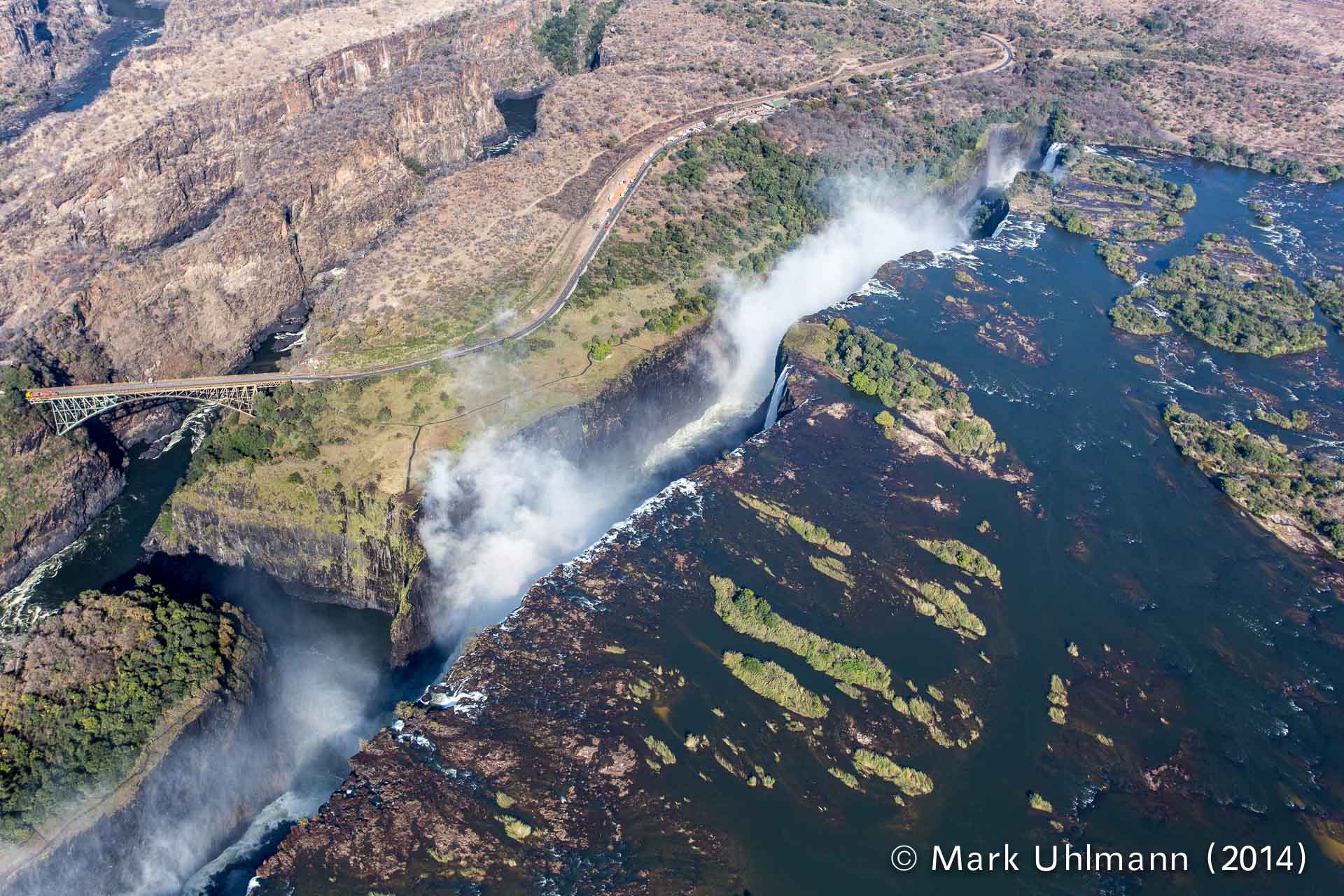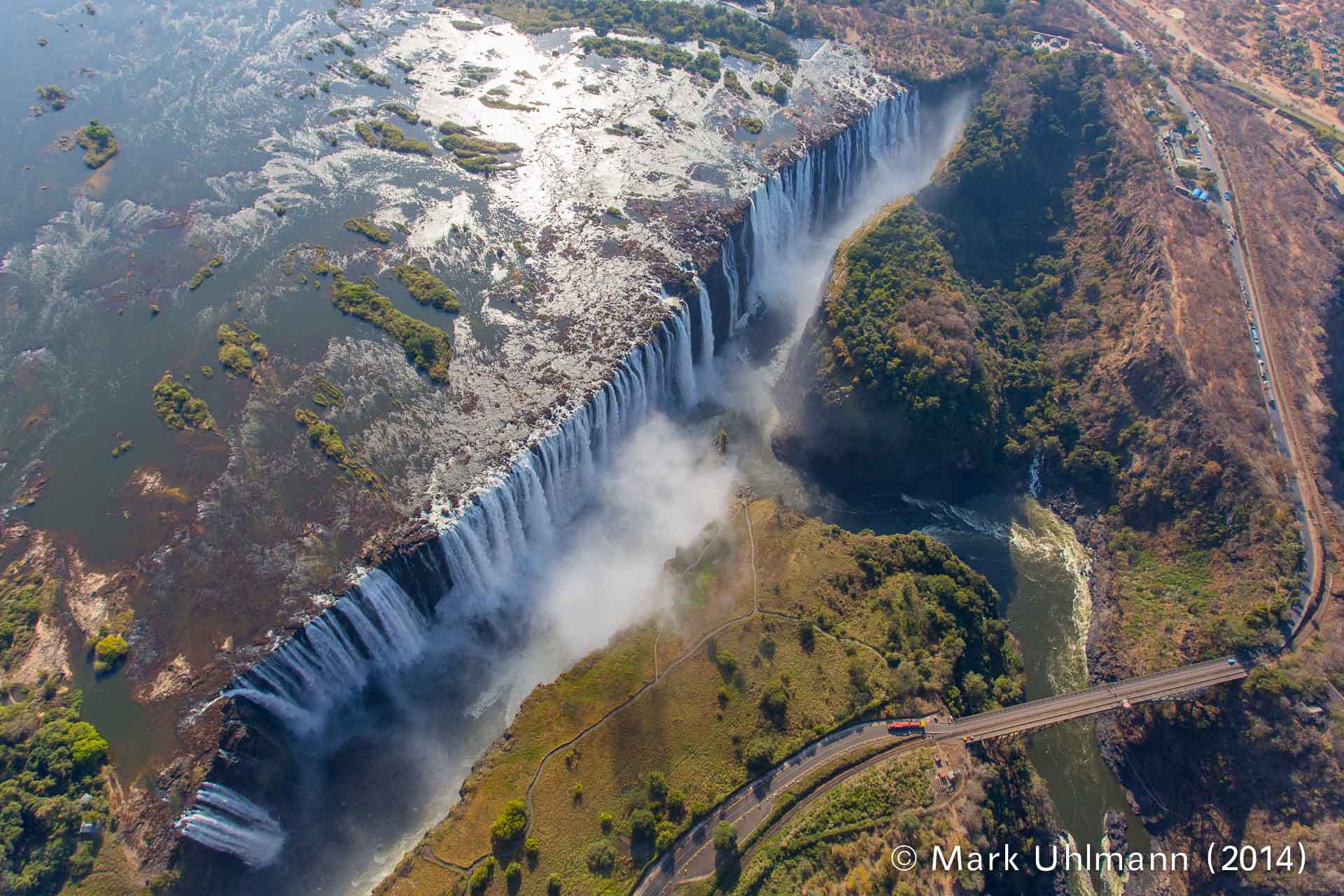 As an added bonus, Victoria Falls was a great place to view the August 10th Supermoon!